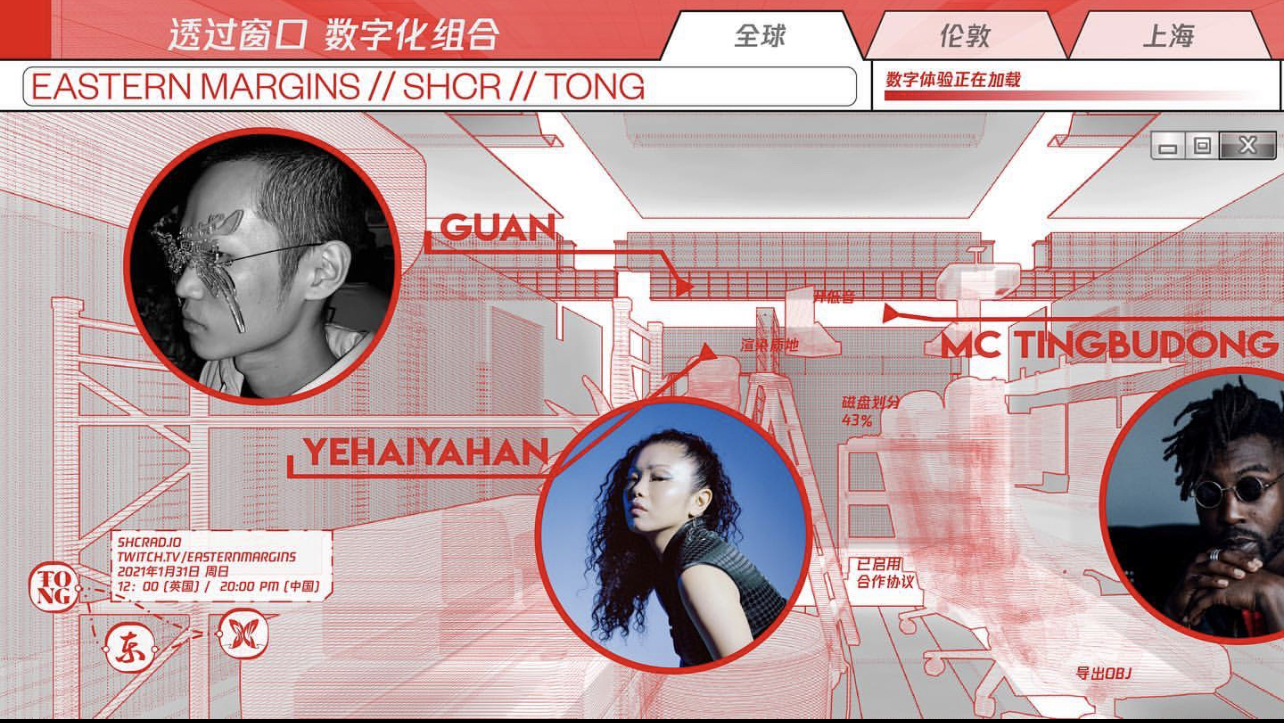 Thru the Window is an experiment in international collaborative music production. Hosted by Eastern Margins and Shanghai Community Radio - watch six artists from across China and the Asian diaspora chat about their process, while collaboratively creating a piece of music in real-time.


The rules are simple - each artist gets 10 minutes to work their magic on the track - then pass it to the next artist.
I first connected with Shanghai Community Radio back in 2019 while on tour in Shanghai - and have been wanting to collaborate with them ever since dancing all night to their parties at Elevator, and producing this live set in the alleyways of Shanghai. Eastern Margins - a record label and collective based out of London - has been making waves as a collective pushing the boundaries of asian music put out an open call for an ambitioous live stream music making relay - When I heard about the challenge - I knew I immediately had to apply.
I was honored to be selected as one of twelve collaborating artists producing two tracks for the event; and joined a team composed of Chengdu-based super producer Harikiri, Shenzhen-based electronic producer 3asic, tokyo drill legends DoubleClappaz, electronic musician Yider and musical chameleon and fellow Found Sound China alum, Yeyaihayan. Shoutout all the artists on Team "Ephemeral Drill" Special thanks to thruoutin of Brevity Motion Studios in Beijing who added some electronic pipa and put the finishing touches on this version of the track, prompting me to give it the name: "Thru" the Window. Watch the full process on livestream above, and scroll down to enjoy the finished song below:
Play the song. Click to begin , then tap to reveal the lyrics syllable by syllable. Can you rap along with the song?